Modern Petals is a trusted and friendly online flower delivery shop in Cebu City. We serve the finest floral arrangements, gifts, and creative handicrafts. We cater to any event or occasion to the entire city of Cebu (free delivery) and neighboring areas (delivery charge varies). Started way back in 2014, Modern Petals have already brought smiles and surprises to hundreds of our happy clients. We make your day more special and memorable.
Modern Petals is your partner in event decoration, occasional surprises, giveaways and creative handicrafts.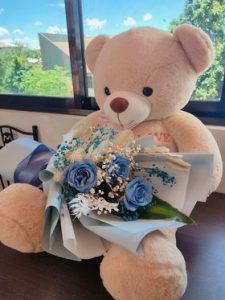 We believe that every moment is special. Time is not worth wasting. Every act of surprising your love-one is an expression of love.
We do chocolate and fresh flower arrangements, origami, balloons, invitation cards, and other decorations.
Flower/chocolate arrangements in the photos are indicative only. It may be possible that the actual arrangement varies due to unavailability of flowers and other reasons beyond our control. However, we will make sure that the flower being substituted will be of higher or equal value. We also reserve the right to choose the combination of wrapper and ribbons. Rest assured that your bouquet will be as presentable or better than the ones in the pictures.
Photos of bouquets in this page are 100% authentic from Modern Petals. You can be sure that we make bouquets with class and style.
However, some flowers, cover, ribbons or other materials may not be available in a certain period of time. This may be due to some circumstances (nature, out-of-stock, no harvest, out-of-season, etc). We, as florist, qualify ourselves in taking the initiative to change them to something available, presentable and of equal or greater value.
Modern Petals gives value to your precious moment.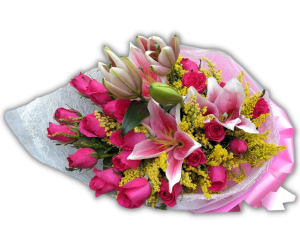 It is our pleasure to help and participate in your special moments! We strive to be the best and friendliest flower shop in Cebu, and beyond!
For questions and inquiries, you may call us using the number you will find at the top of this page. For orders, please go to our Shop page and select from our wide variety of flowers and gifts.
Facebook Page: https://www.facebook.com/modernpetalscebu